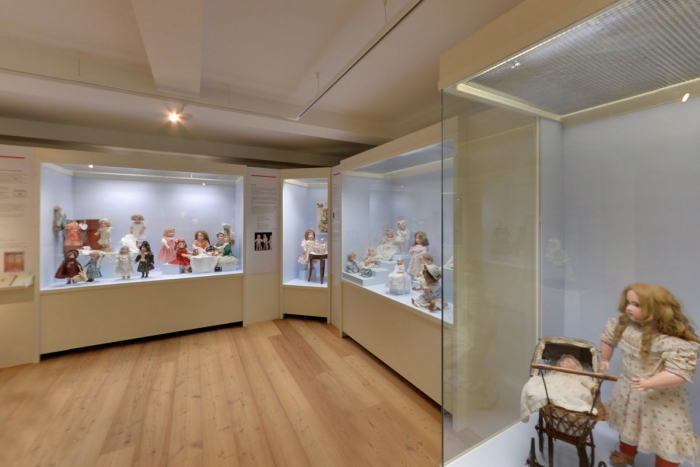 With its three permanent exhibits, porcelain, dolls and nativity scenes, Museum Aschenbrenner is a favourite of guests and locals alike.
Visitors in the porcelain section are enchanted by the delicate work of some of 18th century´s most famous artisans at the Manufacture in Meissen. The world of dolls with its elegant French dress dolls or easy to play with Käthe Kruse Dolls takes you on a trip down memory lane into your childhood. And last but not least Nativity scenes with their elaborately designed landscapes and figurines are fascinating all year round.
Up to two or three times a year, in addition to the permanent exhibits, Museum Aschenbrenner also presents special exhibitions. On subjects like History, Art or Ethnology the exhibitions - arranged with imagination and care – encourage visitors to reflect and remember.
The Museum is wheelchair accessible.
Opening hours:
Tuesday to Sunday
September bis Juni
11:00 am – 5:00 pm
Holidays
11:00 am – 5:00 pm
Monday
closed
Links
Website Museum Aschenbrenner
Facebook Museum Aschenbrenner
Brochure
Contact
Museum Aschenbrenner
Loisachstraße 44
82467 Garmisch-Partenkirchen
Tel.: +49 8821 7303105
Fax: +49 8821 7303256
E-mail: This email address is being protected from spambots. You need JavaScript enabled to view it.
→Route map
ZugspitzCard & ClassicCard