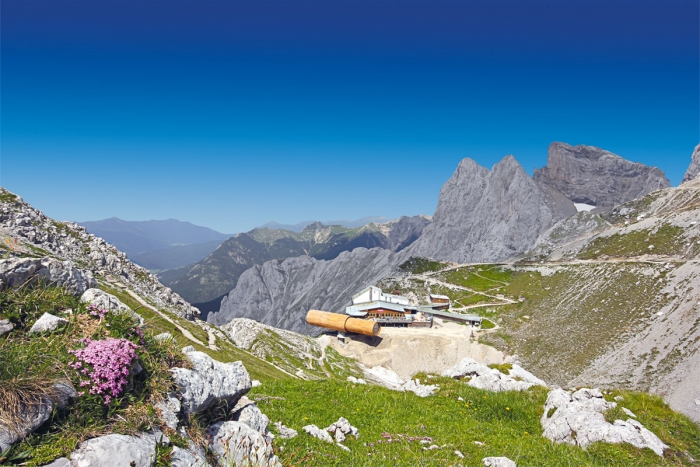 A visit to the nature information centre is part of any excursion in the Karwendel. The "giant telescope" projects spectacularly over the cliff edge towards Mittenwald with a view of the breathtaking 1,300m drop over the wide Isar valley. Inside you can find out many interesting facts about the Karwendel, the largest nature reserve of the Eastern Alps and the natural habitat for animals and fauna.

The nature information centre "Bergwelt Karwendel" is open during the regular operating times of the Karwendel cable car. Entrance is free.

The Karwendelbahn is closed from March 30th until April 3th, 2020 and from April 20th until April 29th, 2020 !


ZugspitzCard & ZugspitzCard Gold