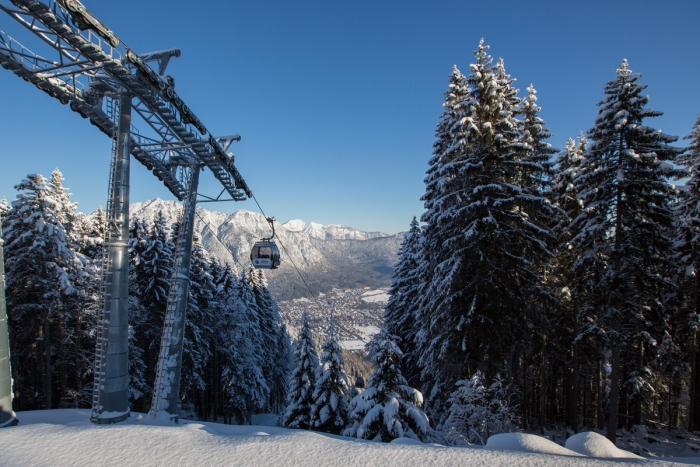 Glide to an altitude of 1,310 meters in just 7 minutes in the Hausbergbahn cable car. It´s only a short walk to the Drehmöser 9 lodge with a heavenly sun terrace that is perfect for relaxing while having cake and coffee or tea. Lean back and watch the goings-on on the ski slopes of Garmisch-Partenkirchens´s local Hausberg mountain.

Opening hours only in winter!

Closing time from March 30th, 2020 until starting winter season 2020/2021.


ZugspitzCard & ZugspitzCard Gold