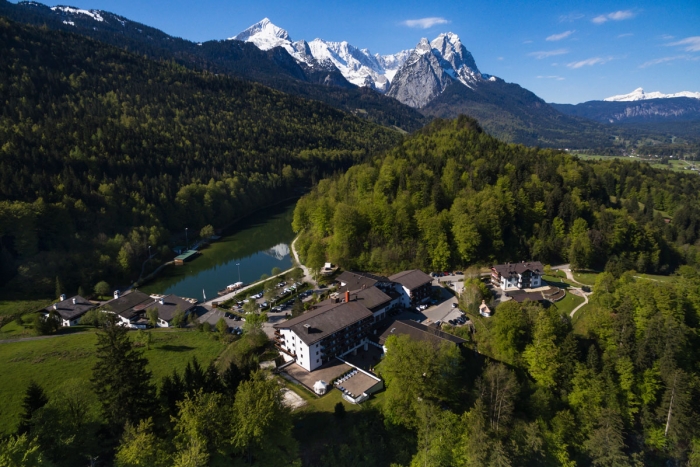 Best prospects to holidays in Bavaria
Sports. Nature. Coziness.
Get up in the morning, open the window of your hotel room, take a deep breath and enjoy the gorgeous panorama of the Bavarian alps around the Zugspitze. Start to your next hiking tour on the mountains of Garmisch-Partenkirchen after a fantastic breakfast buffet. Finish the day on the lake terrace or at the Riessersee Bar fireside place with a glass of wine. Does this sound like holiday in Bavaria to you? Welcome at the Riessersee Hotel Garmisch-Partenkirchen.  
Contact
Riessersee Hotel Garmisch-Partenkirchen
Riess 5
82467 Garmisch-Partenkirchen
Phone: +49(0)8821-758-0
E-mail: This email address is being protected from spambots. You need JavaScript enabled to view it.
Web: www.riessersee-hotel.de
Social Media
Facebook Riessersee
Google Plus Riessersee
Pinterest Riessersee
Twitter Riessersee
Blogspot Urlaubsgeschichten Riessersee
Blogspot Hochzeitsblog Riessersee