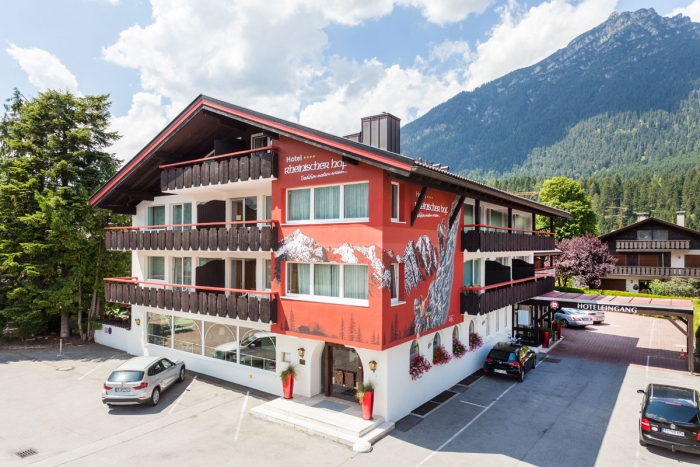 Our goal is to meet all your wishes! What are you looking for when you go on holidays? You might wish somewhat more than the ordinary standard? Hence, it is not only about bed, breakfast and mountain view. What we mean is our characteristic pleasant and casual ambience, which surrounds the guests, wherever they are in the house, whatever they do. We mean the mountains just in front of the door. Well, we mean the typical feeling in "Garmisch": the discovery of the unspoilt nature during a walk through the gorge "Partnachklamm", the little thrills during a hang-gliding tandem flight or the "adrenalin rush" during an adventurous rafting tour through the gorge of "Imst".
Our declared goal is to be an ideal base for all your personal holiday activities. We know a lot of conveniences and special tips which will contribute to your perfect holidays and we will always be at your disposal to give you advice and practical assistance with competence and heartiness.
This way your holidays will be your personal pleasurable experience.
Perhaps your holidays will help you to discover your real nature?
We are looking forward to satisfy your curiosity.
Contact
Hotel Rheinischer Hof ****
Familie Griess
Zugspitzstraße 76
82467 Garmisch-Partenkirchen
Phone: +498821/9120
Web: rheinischerhof-garmisch.de
Social Media
Facebook Hotel Rheinischer Hof