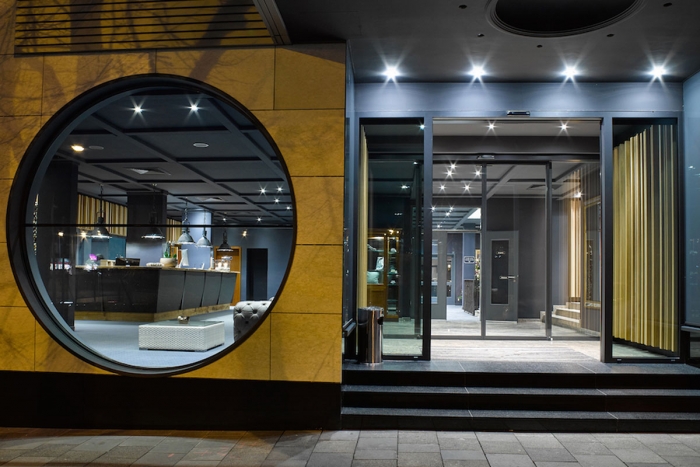 Welcome to Hotel Königshof in the popular Ski and hiking area in Bavaria, Germany! A breathtaking alpine panorama awaits you in Garmisch-Partenkirchen at the foot of the Zugspitze mountain.
Whether you come to our hotel on business or for some well-earned vacation, to recharge your batteries or spend some quality time with a loved-one, we know you will feel right at home here. We have 91 hotelrooms, a restaurant, SPA with saunas and fitnesscenter - just about everything to make your stay enjoyable.
We are located in one of Germany's most attractive regions in Bavaria. The panorama surrounding Garmisch-Partenkirchen takes in the Ammer-, Ester- and Wetterstein Mountains as well as the iconic Zugspitze, Germany's highest peak. Situated just a few metres from the idyllic Partnach river and directly opposite Garmisch railway station, the Hotel Königshof is belonging to most modern hotels in Garmisch Partenkirchen.
Pros for your stay
Central located in Garmisch-Partenkirchen - close to train station
New SPA-area 600 sqm: 3 saunas, fitness and relaxing area
All rooms with mountain view
Some rooms with balcony
Meeting-rooms with daylight
Restaurant - fresh cuisine with regional products
Newly opened exclusive Bar and Wine Bar
Coming soon: Burger Bar with an innovative Burger concept
Ski cellar and on request Ski-Shutte from hotel to slope
Free bike rental incl. MBT
You save on direct bookings in the hotel!
Contact
Hotel Königshof ****
W.O.W. Hotelbeteiligungsges. mbH
St. Martin Straße 4
82467 Garmisch-Partenkirchen
Phone: +49 (0) 8821 914-0
Fax: +49 (0) 8821 914400
Email: This email address is being protected from spambots. You need JavaScript enabled to view it.