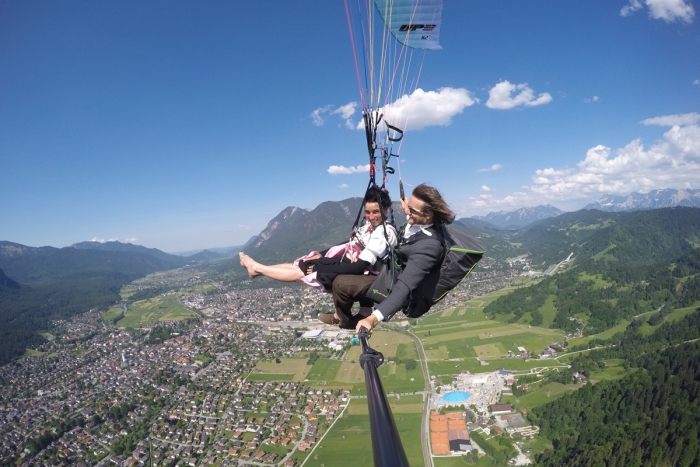 As a passenger, use a tandem paraglider like an eagle in the mountains above Garmisch-Partenkirchen!
Fulfill the dream of flying and freedom that can only be experienced in the sky and treat yourself to a tandem passenger flight. In suitable weather, we fly every day.
We bring you safely and professionally back to the ground with experienced and certified pilots.
We guarantee you an unforgettable bird's-eye view experience.
Of course, we capture the best moments of your flight on Foto & Film.
Even handicaps are no problem for us. Many blind and wheelchair users were allowed to fulfill the dream of flying.
Children are welcome to fly with us with the consent of the parents.
If we have inspired you to take off, call today for an appointment and more information, or visit us on our homepage.
ZugspitzCard & ZugspitzCard Gold