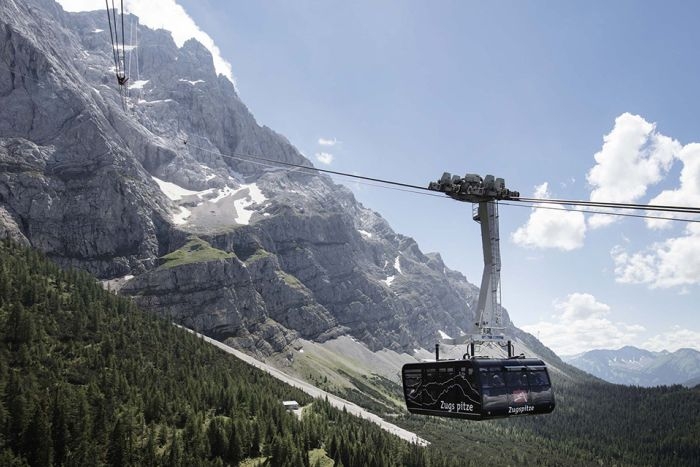 With the Zugspitze Ticket you experience Germany´s highest peak from different perspectives. Enjoy for a day the complete mountain experience with cogwheel train, Glacier cable car and cable car Zugspitze.


Links
www.zugspitze.de
Facebook Zugpsitze
Youtube Channel Zugpsitze
Contact
Bayerische Zugspitzbahn Bergbahn AG
Olympiastr. 27
82467 Garmisch-Partenkirchen
Telefon +49(0)8821 797-0
Ganzjährig. Zahnradbahn ab Bhf Garmisch-Partenkirchen ab 8.15 Uhr, Seilbahn Zugspitze ab 8.30 Uhr. Letzte Bergfahrt 30 Minuten vor Betriebsende.
ZugspitzCard & ZugspitzCard Gold