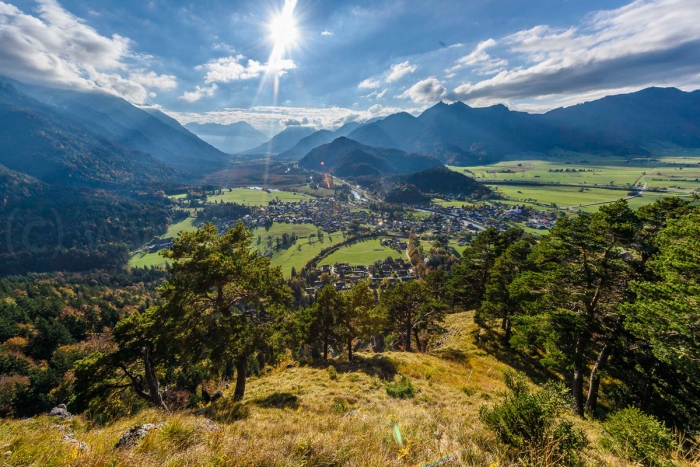 Welome to Eschenlohe in the ZugspitzLand
Far away from crowded tourist destinations, Eschenlohe has still maintained its rural village character and thus offers recreation and relaxation to its visitors. Located in the beautiful Loisach Valley in the midst of a picturesque landscape, Eschenlohe is the gate to the mountain region of the Werdenfelser Land. Surrounded by the magnificent mountain ranges of the Ester- and Ammergebirge, the town merges gently with the perfection of nature in a quiet corner at the entrance of the valley.
It is the fantastic unobstructed view of a scenery seemingly untouched for centuries and extending to the mountain range of the Wettersteinmassiv with Mount Zugspitze that gives this town a special charm. Enjoy tranquility and relaxation against the background of this enchanting mountain silhouette.
Contact
Tourist Information Center Eschenlohe
Murnauer Str. 1
82438 Eschenlohe
Fon: +49 8824 / 8228
Fax: +49 8824 / 8956
E-mail: This email address is being protected from spambots. You need JavaScript enabled to view it.
Web: www.zugspitzland.de/eschenlohe